Drs. Justin and Kay Edwards graduated from Colorado State University's School of Veterinary Medicine in 1984. After graduation, they were employed by other veterinarians in the Portland area.

In 1986, Drs. Edwards bought the Timberland Veterinary Clinic in Estacada. The practice was located in a small, renovated house on the corner of NW Zobrist and 6th Street of our present Small Animal Hospital location. There was only one employee who served as receptionist, technician and kennel helper. Dr. Kay Edwards was the small animal doctor and Dr. Justin Edwards practiced as an ambulatory large animal doctor based in the Small Animal Hospital.

Over the years, the hospital's name was changed to Eagle Fern Veterinary Hospital, additional doctors and staff were hired and trained; equipment was upgraded and two modern large and small animal hospitals were constructed. In 2009, Dr. Justin Edwards sold the large animal hospital and continues to help manage the small animal hospital.

We attribute our growth not only to the outstanding service and veterinary care provided by our doctors and staff, but also to the trust our loyal clients have in our ability to care for their animal. We appreciate that clients allow us to serve them and to be a part of their animals' lives and the community of Estacada.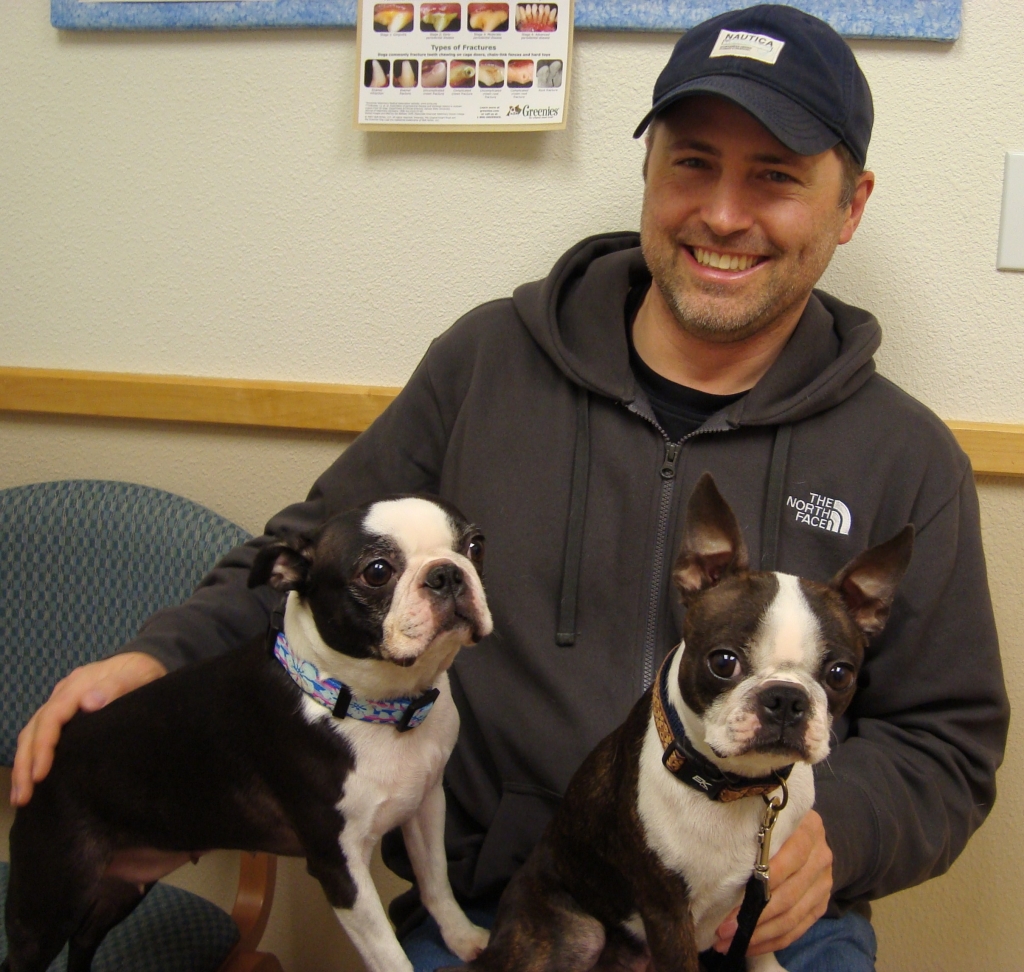 Our Mission Statement, our commitment
to our clients and their pets:
We are dedicated to caring for your pet!

We strive to exceed expectations in pet health care by dedication to client service and education, compassion and knowledge.
Our Vision
To become the leading source of pet health care and information in our community
by providing a dedicated and trained staff to educate our clients about the best possible health care for their pet.
By being a spokesperson for our patients
we will provide the best veterinary care
with knowledge and compassion.
Thereby, we will build long lasting relationships and
strengthen the bond between people and their pets.
Our Values
To strive to serve our community
with veterinary care that is based on
honesty, integrity, commitment, compassion, and dignity.