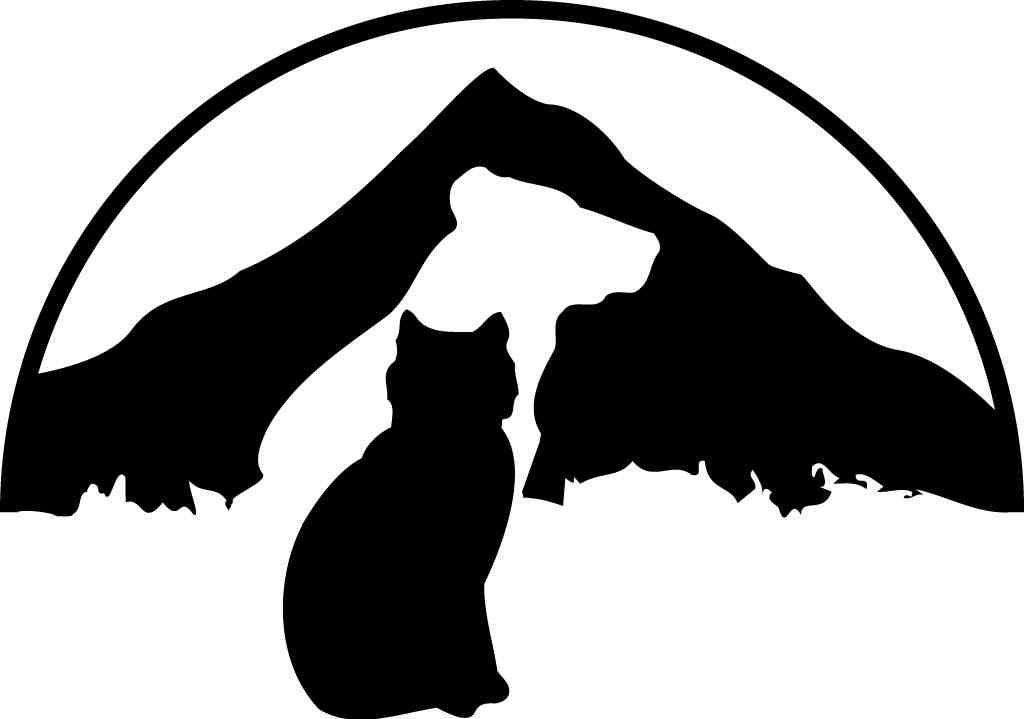 Hospital Tour

Welcome to
Eagle Fern Veterinary Hospital's Tour.
During your tour you will find the many services and capabilities that we offer to you for your
pet's health care needs.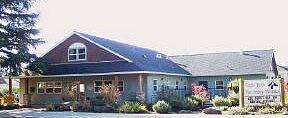 We offer personal tours to our clients, service clubs, schools and scout groups, as well as provide educational materials about veterinary medicine and pet health care. Our veterinarians are available for presentations at schools or organizations. To make arrangements, please call (503) 630-3538 or click to contact Client Services.
School Tours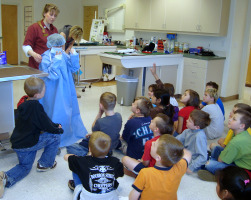 Our staff looks forward to the hospital tours and career talks we give each year to the students of Estacada and Eagle Creek schools during National Pet Health Month
Reception Area
| | |
| --- | --- |
| | You and your pet will be greeted by our client services staff in our warm and friendly reception area. After checking in, you will be escorted to one of our four exam rooms. |
The reception area features:
Case of the Month - Medicine
Hospitality area with fresh coffee and tea
Retail area with quality food, vitamins, dental care products, pet carriers, shampoos, leashes, collars, treats and fun toys
Walk-on scale for pets
Aquarium to fascinate our clinic cat or young children
Portraits of the staff with their pets
---
Exam Rooms

| | |
| --- | --- |
| | We have four exams rooms where your pet's specific problems can be diagnosed and discussed. In addition to physical exams, this area is also used for minor treatments, boarding and grooming check-ins and giving medication. |
One of our dedicated exam room technicians will obtain your pet's weight and medical history. If a laboratory sample is needed for your pet's appointment, like a blood, urine or stool sample, it will be collected at that time by our technician. The doctor will then join the technician to perform a complete physical examination and talk with you about their findings and recommendations. If any prescriptions are necessary, they will be prepared at our pharmacy and you can be shown how to medicate your animal. You and your pet will then be escorted to the discharge area to complete paperwork.
To schedule a doctor's examination for your pet, either call 503-630-3538 or click here.
---
Pharmacy
| | |
| --- | --- |
| | Our pharmacy dispenses most of all the medications your pet may need including prescription medication, flea, tick and heartworm preventive medication, shampoos and conditioners, joint supplements and prescription diets. |
---
Treatment Room

| | | |
| --- | --- | --- |
| | The treatment room is the busiest part of the hospital. Your pet will come here if it needs special care and treatment. | |
Treatment room features:
Charting area
ICU cart ready for any emergency
Intensive care unit to continuously observe our critical patients
Endoscope with a small camera to view and/or biopsy the trachea, esophagus, stomach, intestines and colon
Two "sink" treatment tables, complete with water and drains, to perform procedures or minor operations
---
Dental Care Area

| | | |
| --- | --- | --- |
| | The dental care area is where your pet will be anesthetized for it's annual teeth cleaning. After cleaning, your pet's teeth will be x-rayed. Any additional procedures will be performed then the teeth are polished and flouride and OraVet barrier gel are applied. | |
Dental area features:
"Sink" table
Special dental equipment including ultrasonic scaler, polisher, drill, air and water dispenser and hand tools
Dental x-ray machine and developer
To schedule a dental examination and cleaning for your pet, either call 503-630-3538 or click here.
---
Laboratory Area
| | |
| --- | --- |
| | In our laboratory area we analyze blood, urine, fecal matter, tissue needle biopsies and perform tests such as heartworm, feline leukemia / FIV, and Parvo virus. We can run blood tests in less than 20 minutes for our pre-anesthesia screens or in an emergency. We also use an outside lab for additional testing or cultures. |
Laboratory features:
I-Stat Electrolyte machine
Blood chemistry analyzer
Microscopes
EKG machine and access to board certified cardiologists via telemedicine
Blood pressure machine
Eye pressure tonometer
Centrifuges to spin down blood, urine and fecal samples
---
Surgery Suite

The surgery suite includes a prep area for the patient and the surgeon and a separate surgery room. The surgery room is kept disinfected -- no one is allowed in the area without a cap or mask to minimize contamination and the risk of infection during surgery. During surgery, a surgical technician is always present to monitor the patient.
Surgery Suite features:
Surgeon prep area with 'hands-free' sink and soap dispenser
Patient prep area with monitoring and anesthetic equipment
Two adjustable surgery tables with circulating hot water blankets to keep the patient warm
Monitoring equipment to observe EKG, tissue oxygen levels, blood pressure, and body temperature
Special equipment including electrocautery, suction, x-ray viewer, intravenous fluid pumps and anesthetic machines
Steam and gas sterilizing machines
Special "pass-through" window for surgical packs
Observation window for viewing surgery
Surgeries we perform include spays, neuters, fracture repair, cruciate injury repair, abdominal and thoracic surgery, growth removals, wound repair and more
To schedule a surgery for your pet, either call 503-630-3538 or
click here
.
---
Radiology Room

The radiology room is where we take x-rays, develop x-rays with an automatic processor and view the x-rays in a dark room.

Ultrasounds may be performed by the veterinary radiologist in our treatment area.
We perform ultrasounds, ultrasound guided biopsies and cystocentesis urine samples.
Radiology room features:
Adjustable x-ray machine
Darkroom with an automatic processor
X-ray viewers and "hot" light for detail viewing
Digitizing machine to convert x-rays into digital images which then can be transmitted to a board certified radiologist or other specialist for consultation.
Ultrasound machine for ultrasound examinations, and ultrasound guided biopsies and cystocentesis urine samples
---
Kennel Area
Dog Area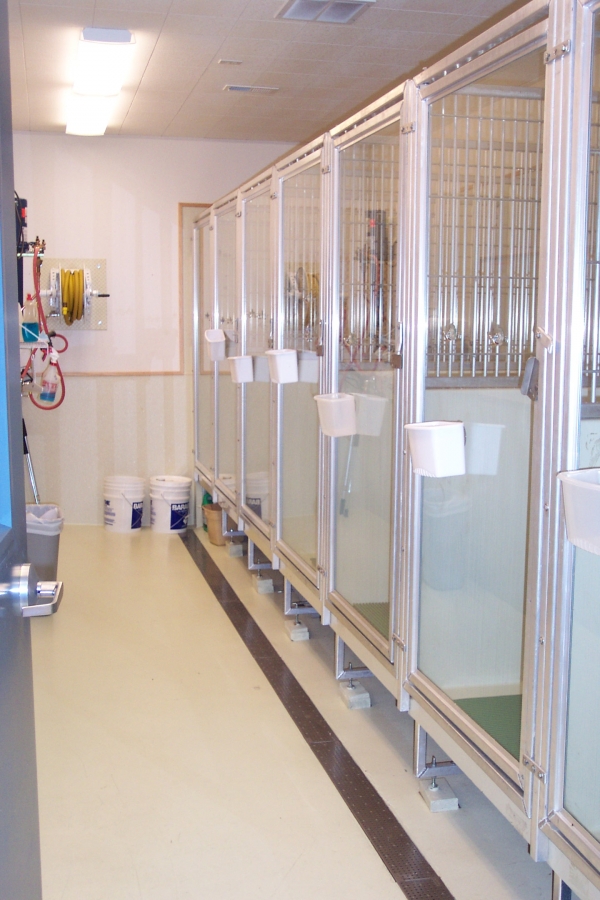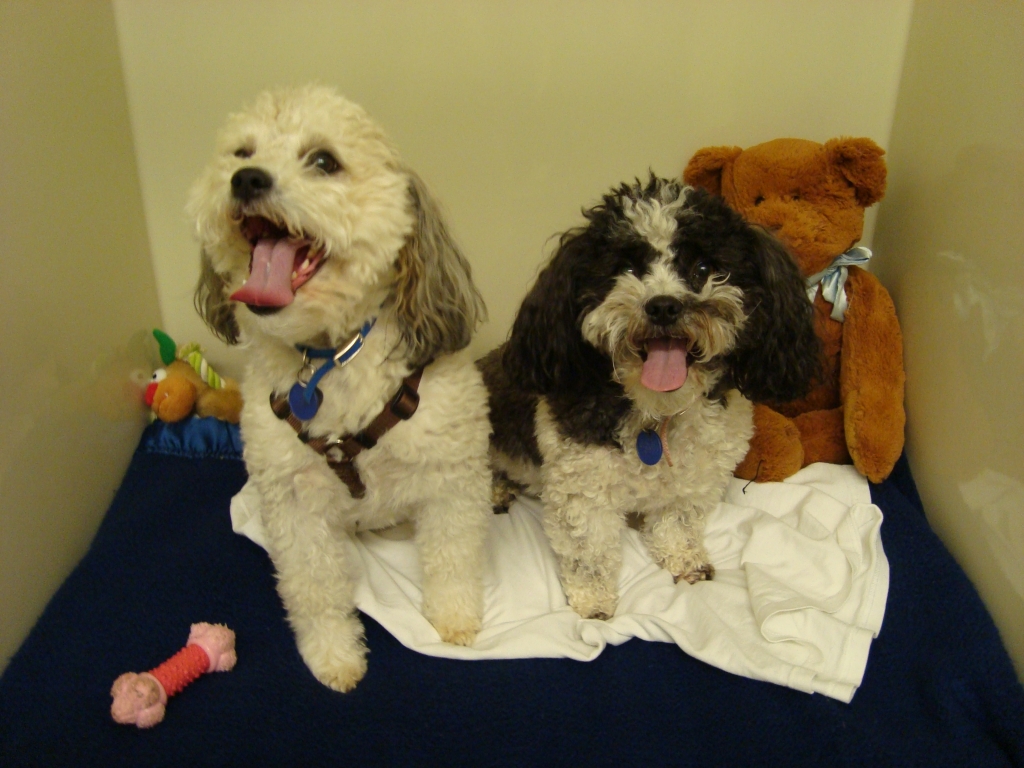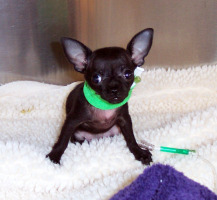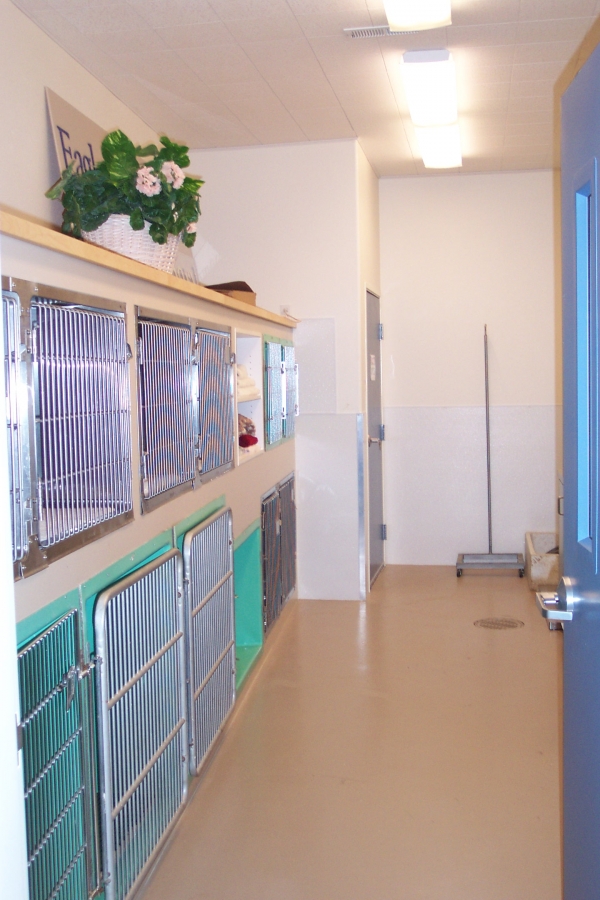 The dog kennel area has two separate rooms. One with large kennels with glass doors and raised beds and the other with smaller kennels for our smaller patients. This is where your pet will be hospitalized or boarded.
Cat Area
The cat area is exclusive to cats away from noisy dogs. We have "kitty condos" with perching shelves and wall openings to access the adjacent condo if needed.
Exercise Area
| | |
| --- | --- |
| | The dog outdoor exercise area is fenced in. The healthy dogs in our care play three times a day under the supervision of our Pet Care Technicians. |
To schedule boarding for your pet, either call 503-630-3538 or click here.
---
Grooming Area

The grooming area is where your pet will be pampered! Our professional groomer will give your dog or cat a new look with a bath, brush, clip and bandanas or bows.


To schedule a grooming appointment for your pet, either call 503-630-3538 or click here.
---
Isolation Room

| | |
| --- | --- |
| | The isolation room is where we hospitalize possibly infectious patients such as those that have respiratory disease or parvo virus infection. There is a separate entrance so these sick patients will not come in contact with our well patients. |
Isolation room features:
Large kennels
Separate floor sink
Procedure table to perform examinations and procedures
Special foot bath and gowns to decrease the likelihood of spreading infection to the rest of the hospital.