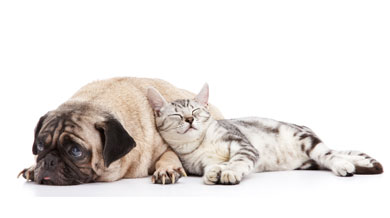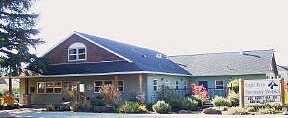 Welcome to Eagle Fern Veterinary Hospital, PC

"Dedicated to Caring for Your Pet"
(503) 630-3538
Eagle Fern Veterinary Hospital, PC has been serving the Estacada and surrounding community since 1986.
It is our commitment to provide quality veterinary care throughout the life of your pet. Our services and facilities are designed to assist in routine preventive care for young, healthy pets; early detection and treatment of disease as your pet ages; and complete medical, surgical and dental care as necessary during his or her lifetime. In addition, EFVH provides boarding and grooming services. We have a dedicated, well trained staff that believes in client education and helping you take the best care of your pet.

Click the tab to go to our Facebook page and to become a friend of EFVH's on Facebook or post a picture of you and your pet!
~~ EFVH Monthly Health Focus ~~

EFVH focuses on a specific topic every month to help educate our clients about the best health care for your pet. We also offer promotions to encourage our clients to get care their pets need.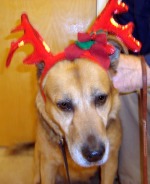 December Bells and Bows Special
Donn a holiday bell or bow on your pet in December and receive 10% off vaccinations!
Holiday pictures will be taken and your pet will be entered into the Holiday Photo Contest. The winner will receive a $25 gift certificate for boarding or grooming.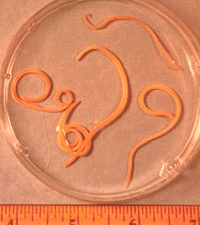 December - Intestinal Parasite Awareness
Month
Keep your pet free of intestinal parasites with a stool exam yearly and monthly preventive medication. When you protect your pet you also protect your family from parasites that can be transferred from your pet to your family members.
Click
here
to learn more about intestinal parasites....
Click here to go to the Companion Animal Parasite Council's website to learn more about parasites and protecting your pet and family from parasites...
Ten Tips To Protect Your Family
Wash your hands well after any exposure to soil (gardening), sandboxes and raw meat.

Eat only well-cooked meat.

Wash fresh fruits and vegetables to eliminate contamination.

Have a spouse, partner or friend change the litter box. If changing the litter is unavoidable, change it daily. Be certain to wash hands well after changing the litter.

Supervise infants sitting on the ground or on the floor. Do not allow them to eat dirt or food that has fallen.

Pick up dog and cat feces from the yard daily.

Cover sandboxes and play areas to prevent wildlife and strays from contaminating these areas.

Take your pet to the veterinarian regularly and have your pet tested for parasites at least yearly.

Deworm your cat or dog per your veterinarian's recommendations.

Administer year-round products to help control Toxocara infections and other products as directed by your veterinarian to control other parasites.
Wellness Care Health Plans
<![endif]-->
Preventive health care is important to keep your pet healthy. To protect your pet and help detect potential health problems early, our Wellness Programs have 3 levels that provide the care your pet will need including unlimited office calls, comprehensive wellness exams, vaccinations, lab tests and a professional dental cleaning or spay/neuter option. Wellness Program services are discounted 10%. Click here to learn more about our Wellness Plans.
____________________________________________________________________
We value our relationship with our clients and their pets. Our highest honor is a referral from you to your friends. As always, please contact us if we can help in any way to help you take the best care of your pet!
The Doctors and Staff of Eagle Fern Veterinary Hospital, PC.